Euphoria Season 2 is on the way with more iconic makeup styles that viewers are eager to recreate. The show was renewed for a second season a month after the first season premiered on HBO on June 16, 2019. Additionally, Zendaya was the first to reveal that viewers can expect a 'beautiful' plot in Euphoria's second season in an interview with InStyle magazine.
The Euphoria that spread among teens like wildfire will begin filming in April this year, meaning fans can expect a release date in late 2021 or early 2022.
Euphoria is an American remake of the Israeli miniseries of the same name written by Sam Levinson and produced by Drake.
When will Euphoria season 2 arrive?
HBO originally planned 8 episodes for season one that aired on June 16, 2019, but seeing the reaction from fans towards the "delayed filming news" and hunger for season 2, they decided to make 2 special episodes. One focuses on Rue while the other focuses on Jules (Zendaya and Hunter to the rescue!). The specials are called "Trouble Don't Last Always" and "Fuck Anyone Who's Not a Sea Blob"  and they premiered on December 6, 2020, and January 24, 2021, respectively.
As for season 2, in February 2021, it was announced that filming will begin again in April, so viewers can expect the second season of Euphoria in late 2021 or early 2022, considering that the pandemic will not cause more issues.
Who will be among the cast of Euphoria Season 2?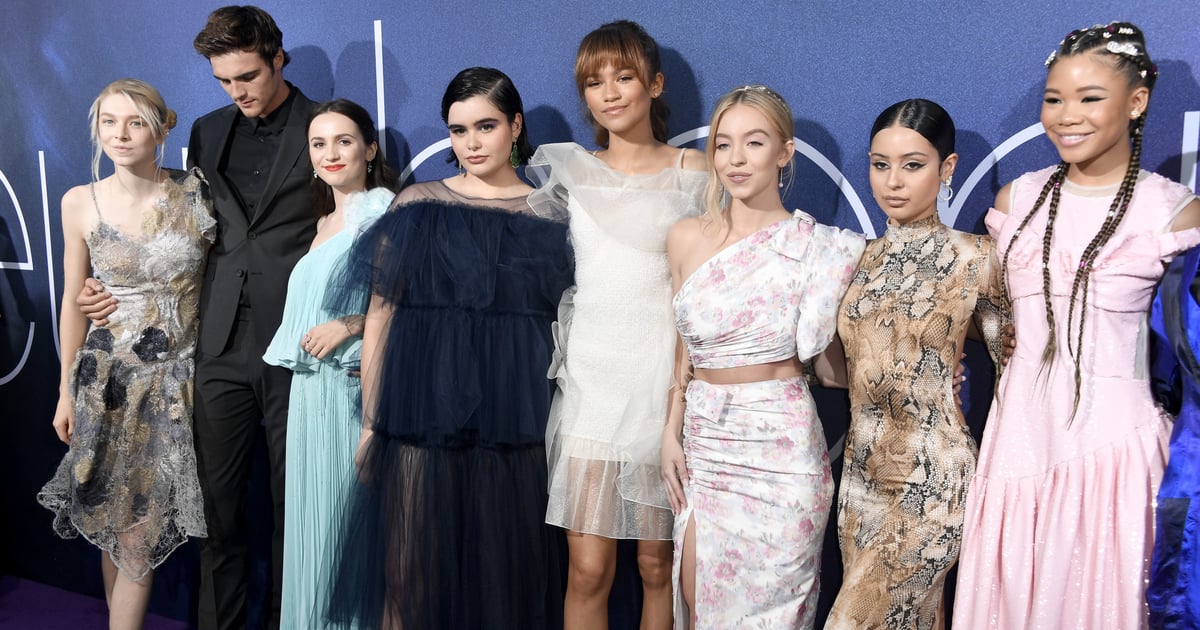 The original cast will return and reprise their roles as Jules Vaughn (Hunter Schafer), Nate Jacobs (Jacob Elordi), Lexi Howard (Maude Apatow), Fezco (Angus Cloud), Kat Hernandez (Barbie Ferreira), Cassie Howard (Sydney Sweeney). ), Maddy Perez (Alexa Demie), Chris McKay (Algee Smith), Gia Bennett (Storm Reid), Ethan Lewis (Austin Abrams), and Cal Jacobs (Eric Dane).
Although there has been no word on the addition of new people to the original cast, the 2 special episodes released in early 2021 hinted at the characters the producers are looking to find in Euphoria season 2.
Darian, Ray, Amy, Serena from the Israeli miniseries that Euphoria is based on will be added in season two. Viewers are eager to find out who could take on these roles, and so are we!
About Euphoria:
The series revolves around six teenagers and not just one, which makes the show that much more interesting as they grapple with drugs, sex, identity, love, friendship, and trauma as they try to make sense of their daily life.
The show's creators have tried to tackle many controversial topics at once, making it more appealing to teens who are going through something similar. It goes beyond the typical tearful love stories, and viewers love it because it's pure euphoria.
Zendaya plays the title role, with Maude Apatow, Angus Cloud, Eric Dane, Alexa Demie, Jacob Elordi, Barbie Ferreira, Nika King, Storm Reid, Hunter Schafer, Algee Smith, Sydney Sweeney, and Colman Domingo completing the cast.